Mars January 28th. 2010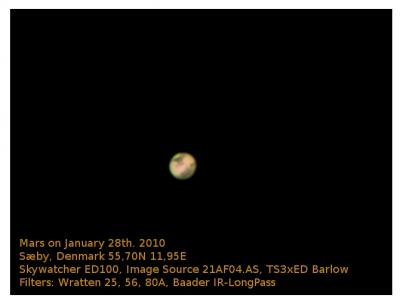 Image taken on January 28th. 2010.
Mars was aproxmetly 55deg above the horison. (close to midnight)
The image is composed og the best images from 4x800 R,G,B,IR-pass images.
This nigth was used to test my HEQ5 Pro mount with the EQ direct cable, and my new guide scope an SW ED70 (I think) with a XC-7500 industrial camera from Sony.